Find Reliable Dog Walkers Throughout the City
Finding a company that provides Chicago neighborhood dog walking services shouldn't be a hassle. Thanks to Cruisin' Canines, residents from all over the city can end their search for a reliable, dedicated dog walking company. Our team is comprised of compassionate and punctual dog walkers who take spending time with your pets seriously. When you hire Cruisin' Canines, you can be confident that your dogs are in great hands—we make your pets' comfort our top priority.
Cruisin' Canines' professional dog walking service has been caring for dogs in the Chicago area since 1995. We strive to offer the best care possible for your pets, all while providing you with peace of mind when you are at work, away for the weekend or gone for a long vacation. Whether you're someone who can't make it home as often as your dog or cat needs, or you just want someone to take your "best friend" out for a nice stroll while you are out, Cruisin' Canines can help.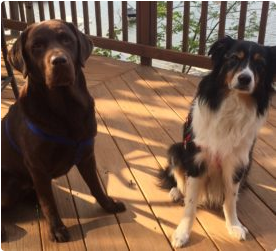 5 How To's For Walking Your Dog